Tensile Structures and etfe roof Maintenance
Considering the tensile structures and etfe roof maintenance practicalities and cleaning programmes, needed for your tensile architecture from the very outset, is critical to maintaining a fresh looking building, whilst insuring its operational safety. It is also the best way to protect your investment and maximise the lifespan of your tensioned membrane and etfe structures. As with any building or structure, a pre-programmed maintenance schedule is vital to ensure the structural integrity and operational life is not compromised………….and tensile fabric structures are no different.
Although is might be wrongly sold by some as a maintenance free option, it must be made clear that any tensile structure, regardless of design, type of fabric or operational usage will need a maintenance and cleaning programme. Without having a tensile maintenance and cleaning regime in place, you are considerably shortening the structures lifespan, whilst at the same time forgoing any warranty offered.
That is why we provide our clients with a dedicated team of trained professionals capable of maintaining and cleaning tensile structures and etfe on a worldwide basis.
Designed with Tensile Maintenance in Mind
During our design and engineering process we are able to integrate aspects into the structures design to avoid debris build up, whilst providing easy access channels for safety inspections and cleaning. With this in mind we are able to develop a specialist maintenance programme –specific to the structural design – so clients' don't have to worry about their structures preservation. Depending upon needs, we can implement a maintenance programme to suite all requirements.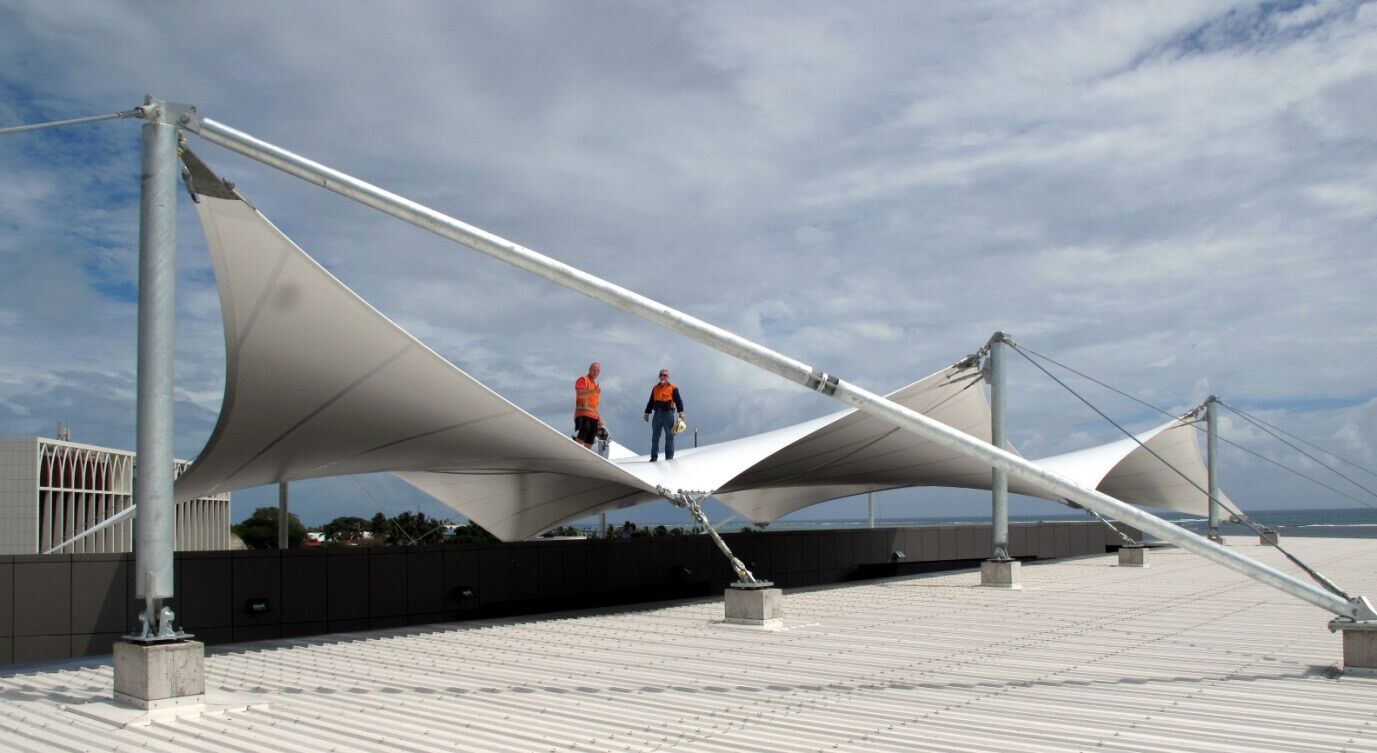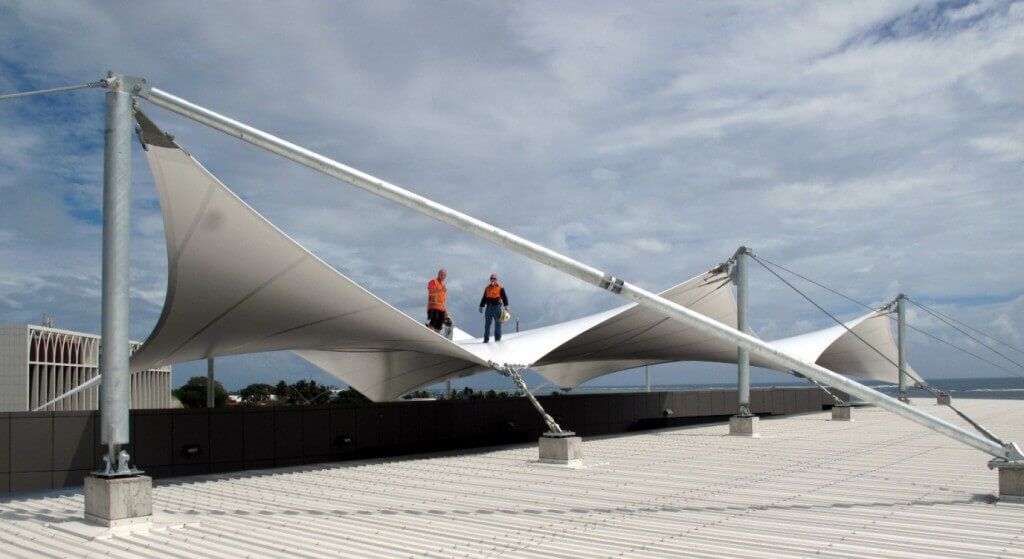 Additionally we are able to develop and deliver a post-project maintenance programme, in order to keep your tensile structure in tip-top condition.
Tensile Structural & ETFE Roof Knowledge
As a company we believe it is vital to maintain both digital and physical hard records of our tensile installations. In addition, our onsite site reports are used to form and improve our maintenance procedures and inspections. This is so we know what works best and how best to solve structural and fabrication concerns as and when they arising.
Tensile Fabric Warranty Compliance
Many buildings and their fabrics require that the tensile building has regular maintenance inspections to adhere to the suppliers warranty conditions. Whilst we design our structures to withstand 'once in seventy five years climatic conditions', accidental damage and weather damage can occur without you being aware. In such cases warranties offered can easily be repudiated. This whey we offer the following maintenance services:
Structural Safety Inspections.
General Service.
Re-stressing Fabrics.
Emergency Repairs.
Upgrades.
Cleaning.
To find out more about how we can help protect the investment of your tensile project. Contact us now so we can discuss your best options.